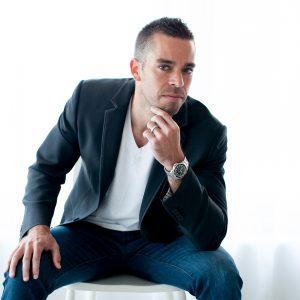 Jose R. Otero
User Experience Design & Implementation Expert
User Experience Design & Implementation Expert | 2017 – Present
Otero Media Solutions, Inc. – Miami, FL
Design and implement solutions tailored to the needs of small and medium-sized businesses to increase their bottom line revenue. Business process analysis and reengineering when applicable to improve user experience across all touchpoints. Implementation, configuration, and customization of websites and extensions/app on WordPress and Shopify platforms to deliver fantastic customer experiences and increase ROI.
Senior Web Designer | 2008 – 2017
Miami-Dade County – Miami, FL
Led front-end efforts on high-value projects and system implementations, including designing the user experience for citizens' interaction with government through digital channels for www.miamidade.gov. Front-end team lead responsible for oversight and mentoring web designers and front-end web developers. Facilitated requirements gathering, creation of project plans including scope documents, project deliverables, timelines, and client management throughout projects. Developed front-end markup for deliverables on OpenText TeamSite CMS, Angular web applications and mobile applications using the latest versions of HTML, CSS, and JavaScript. Led quality assurance efforts, functional and cross-browser/platform testing along with issue resolution. WordPress implementation and customization for campaign initiatives requiring additional flexibility and truncated timelines.
Technical Consultant – Freelance | 2013 – 2015
RX Holdings, LLC / Formulx – Miami, FL
Managed integration and implementation on all technical projects for both internal and customer-facing systems. Business process reengineering to create efficiencies and enhance customer experiences across all touchpoints — redesign of existing 3dcart website implementation, including integration with Salesforce CRM.
Web Designer | 2005 – 2008
Miami-Dade County – Miami, FL
Technical account manager and oversight for multiple high-value client projects requiring front-end design and development components. Responsible for technical requirements gathering, information architecture/wireframing, interface design mockups using Photoshop and development of CMS templates using HTML, CSS, and JavaScript. Frequently called upon to provide additional support for high-visibility county initiatives and development projects across county departments.
Information Technology Specialist | 2001-2005
Miami-Dade County – Miami, FL
Provided design support for web publishers and departmental clients. Responsible for updates and publishing content on websites using HP TeamSite content management system. Tasked with website quality assurance and documenting procedures for using content management system.
Education
Bachelor of Business Administration (B.B.A), Marketing | 2002-2005
Florida International University
Associate of Arts (A.A), Business | 1999-2002
Miami-Dade College
User Experience Design
100%
Responsive Web Design
95%
Usability Quality Assurance
100%
Creative Problem Solving
100%
Business Process Analysis/Re-engineering
90%
AngularJS / Angular 4
65%
Responsive Frameworks (Bootstrap 3-4, Materialize, Foundation)
100%
Open Text Teamsite CMS / LiveSite
90%