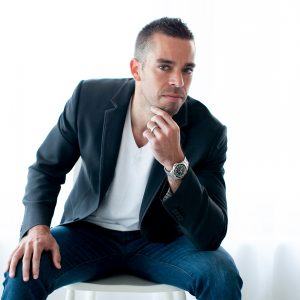 Jose R. Otero
User Experience Expert
Senior Web Designer : 2008 – 2017
Miami-Dade County – Miami, FL
Design the user experience for citizens' interaction with government through digital channels for www.miamidade.gov. Lead front-end efforts on high-value projects / system implementations using Agile project management methods. Create and enforced enterprise-wide design standards to ensure consistency and usability across the citizens' experience. Devise and coordinate digital media push strategies, user testing, market research and customer outreach based on data analysis from multiple analytics platforms. Develop front-end markup for deliverables using HTML, CSS and JavaScript in addition to providing code review and creative direction for design staff. Compose requirement documents and project plans based on client interaction and expected use cases.
Business / Technical Consultant : 2013 – 2015
RX Holdings, LLC / Formulx – Miami, FL
Hired to oversee all technical projects, integrations and implementations. Led online marketing efforts with a focus on conversion and customer experience. Responsible for strategically planning and executing technology improvements to create efficiencies and reduce response time to customers.
Web Designer : 2005 – 2008
Miami-Dade County – Miami, FL
Technical account manager assigned to multiple high-value clients requiring front-end design and development capabilities. Technical responsibilities included requirement gathering for projects, wire framing, user interface design mockups using Photoshop, and development of front-end HTML, CSS and JavaScript. Client relations required daily interaction for updates and content publishing along with client presentations at approval checkpoints. Frequently called upon to provide internal support for high visibility county initiatives and development projects.
Information Technology Specialist : 2001-2005
Miami-Dade County – Miami, FL
Provided design support for web publishers and departmental clients. Responsible for updates and publishing content on websites using HP TeamSite content management system. Tasked with website quality assurance and documenting procedures for using content management system.
Education
Bachelor of Business Administration – Marketing : 2002 – 2005
Florida International University
Associates in Arts – Business Administration : 1999-2002
Miami-Dade College
User Experience Design
100%
Application Flow Design
100%
User Interface Design
90%
Responsive Web Design
95%
Cross-Browser Compatibility
90%
Usability Quality Assurance
100%
Campaign Communication
90%
Creative Problem Solving
100%
Business Process Analysis
90%
AngularJS / Angular 4
75%
Responsive Frameworks (Bootstrap 3, Materialize)
100%
Open Text Teamsite CMS / LiveSite
90%